When is Mediation Required and Why?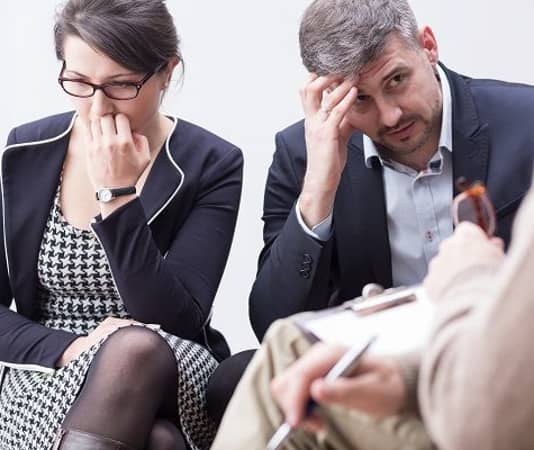 Divorce, child custody, or any other family law matter can end in a nasty battle in a court room. Going to a final hearing means that the parties have to spend more money, more time, and more emotional energy than if they had been able to reach an agreement before the final hearing. Mediation is a process through which some parties may be able to reach some neutral ground Settlements allow the court to relieve congestion in the courts and helps people have closure to their cases much more quickly. In recognition of this, New Jersey law requires mediation in some situations.
If there is a child custody issue in a divorce, the parties will be required to attend mediation with a court-appointed mediator. The mediator's job is to help facilitate an agreement, but the mediator cannot and will not force the parties to settle. The mediation session is confidential, meaning the mediator cannot and will not tell the judge what happened in mediation. This allows the parents to negotiate without the fear of thinking a mediator will make comments to a judge that will create a bias in an upcoming custody dispute. If the parties reach an agreement, the mediator will send an outline of the terms to the parties' respective attorneys for review. The attorneys will then draw up the appropriate papers to formalize the agreement and later enter it as a court order.
Financial issues will also require mediation. For financial issues, the court-ordered mediation will occur only if the financial issues fail to be resolved during the Early Settlement Panel. As with the child custody issues, the parties are required to attend, but are not required to settle. The financial issues may range from division of assets to spousal support. If the parties come to an agreement, then the mediator may draw up an outline and have the attorneys create the formal agreement. If the attorneys have attended mediation with you, then the attorneys will draw up an agreement that is approved by both parties.
Court-ordered mediation is a requirement in New Jersey mediation, but parties should understand that they do not have to wait until the time that they are ordered to mediation. At any time during their divorce or custody case, the parties can choose to attend mediation voluntarily. This court result in having the process completed quicker, but it is important to discuss the timing of mediation with your attorney
Mediation is an important tool, and you need an experienced team to help you understand the process and how to get the most out of it. We have helped many clients with mediation and settling their cases. at (732) 529-6937 to talk about your divorce.