WHAT IS MOTION FOR RECONSIDERATION?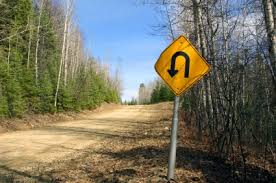 Ever been unhappy with an Order you received from the Court but not sure what the next steps should be? Fortunately, the New Jersey Rules of Court offer a possible remedy for your displeasure. A motion for reconsideration is a prime opportunity to seek relief from a Court Order. A motion for reconsideration is an application to the Court requesting that the Court alter or amend a judgment or order, and it must be served no later than twenty (20) days after the order has been served on all parties.
As stated above, if you wish to file a Motion for Reconsideration, you must do so within twenty (20) days of the filing of the Order; there are no extensions! In other words, don't get the Order, become frustrated and forget about it for a few weeks before you decide you want to seek legal advice. If you are unhappy with an Order from the Court, immediately contact an attorney who you can help you determine whether or not your case is worthy of a motion for reconsideration.
Keep in mind that with every Court Order, one side is usually unhappy with part, if not all, of the Order. This article is not intended to mean that everyone should file a motion for reconsideration if they are unhappy with an Order they receive. Under the Rules of Court you must explain, with specificity, the matters and controlling decisions which you believe the court overlooked or erred. Simply put, you must explain, in detail, the provisions of the Order that you believe were decided incorrectly and you must explain how you believe the court erred in its analysis or how it failed to consider relevant facts. You must also include a copy of the Order you wish to be reconsidered.
You should consult with an experienced NJ Family Law Attorney who can advise you whether pursuing a Motion for Reconsideration is worth the time, money, and most importantly, the emotional toll that protracted litigation will take. If you want to know more, call us at 732-529-6937 and schedule an initial consultation. We will not tell you what you want to hear. We will tell you what you need to know.
Our associate Marissa E. Hirsch, Esq., contributed to this blog. You can reach her at marissa@pnlawnj.com.