FIRST THIRTY DAYS AFTER DIVORCE FILINGS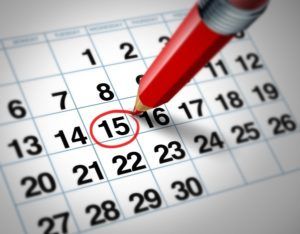 Making the decision to start divorce proceedings is never easy, and is
often stressful. It helps to ease the stress by knowing what to expect
and how the case will start. Your first step will be to
, and who shares your goals for your case. Your lawyer will then draft
a Complaint for Divorce. This document will provide some basic information
to the court, including your name and address, your grounds for divorce,
whether you are asking for alimony, distribution of assets or attorney's
fees. If you have children with your spouse, your initial divorce filings
will also include a request for custody, parenting time and child support.
Your attorney will file the divorce complaint, along with some other documents.
You will also need to pay a filing fee, which goes to the court.
After your documents have been properly filed, your spouse will be served
with the paperwork. Have a discussion with your attorney about where it
is best for your spouse to be served with the divorce complaint. In some
cases it may be best to have your spouse served while you are away, or
at least not nearby. This will provide a "cooling off" period.
Even if your spouse knows to expect to be served, it can be beneficial
to give him or her some space to process the information.
Once your spouse has been served, he or she will have 35 days to file a
response with the court. This response usually also contains counter-claims
for divorce, and could also contain counter-claims for alimony, attorney's
fees, custody, and the like. Typically, your lawyer will be the one who
receives the Answer and counter-claim; usually you will not be personally
served. If your spouse fails to file a response within 35 days, then your
attorney can file what is called a motion for default. If your spouse
still fails to respond or appear by the time that hearing occurs, then
you will be heard by a judge on everything you requested in your original
filings without your spouse having a chance to respond. However, if your
spouse appears at that hearing or files an answer before the hearing occurs,
the court will likely accept the response and not grant a default.
Either spouse may also file what is called a
pendente lite motion. In this application, the court will make decisions on how expenses,
alimony, and child custody will be handled until the final hearing. A
court will typically favor maintaining the status quo, so it is important
to present evidence on how things have usually been done in your household,
such as who pays which bills, who is primarily responsible for taking
care of the children, and that sort of day to day information.
Beginning a divorce is a stressful time.
to ease this stress by providing you with clear legal advice and guidance,
and with a step-by-step plan for your case. We are ready to answer your
questions about the beginning of your divorce, so call us at (732) 529-6937
to schedule a consultation.