What is included in NJ Child Support?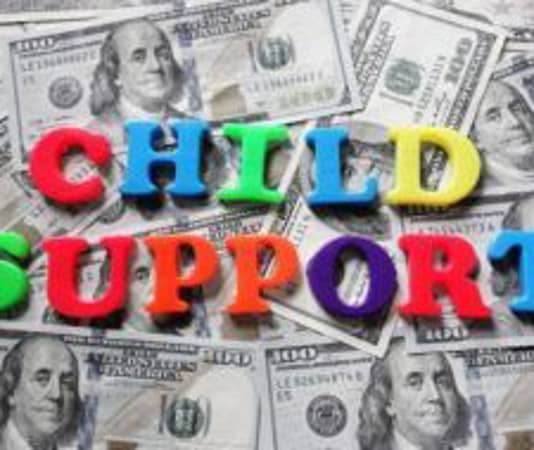 Child support is a topic that is often misunderstood. Everything from who must pay, to how it is calculated, to what is or is not included, is an argument waiting to happen. However, NJ child support does not have to be complicated or subject to endless hours of argument and expenditure of counsel fees. Let us start with a simple topic: what is included in NJ child support?
New Jersey has a formula to determine the amount of child support to be paid. Included in that amount are the child's share of expenses for housing, food, clothing, transportation, entertainment, unreimbursed health care up to and including $250 per child per year, and miscellaneous items. More specifically, according the rules, the following are included in the base child support amount:
Housing – Mortgage principal and interest payments or home equity loans, property taxes, insurance, refinancing charges, repairs, maintenance, rent, parking fees, property management or security fees, expenses for vacation homes, lodging while out of town, utilities, fuels, public services, domestic services, lawn care, gardening, pest control, laundry and dry cleaning (nonclothing), moving and storage, repairs on home, furniture, major appliances, purchase or rental of household equipment of tools, postage, laundry or cleaning supplies, cleaning and toilet tissues, household and lawn products, stationary, all indoor and outdoor furniture, floor coverings, all small appliances and housewares (except personal care appliances), all household textiles (e.g., linens, drapes, slipcovers, sewing materials, etc.), and miscellaneous household equipment (e.g., clocks, luggage, light fixtures, computers and software, decorating items, etc.). The net purchase price of a home is not included as expenditures in this category.
Food – All food and non-alcoholic beverages purchased for home consumption or purchased away from home (including vending machines, restaurants, tips, school meals and catered affairs). Non-food items (e.g., tissue papers, alcoholic beverages, cigarettes) are not included. Clothing – All children's clothing (including school uniforms), footwear (except special footwear for sports), diapers, repairs or alterations to clothing and footwear, storage, dry cleaning, laundry, watches, and jewelry.
Transportation – All costs involved with owning or leasing an automobile including monthly installments toward principal cost, finance charges (interest), lease payments, gas and motor oil, insurance, maintenance and repairs. Also, included are other costs related to transportation such as public transit, parking fees, license and registration fees, towing, tolls, and automobile service clubs. The net outlay (purchase price minus the trade-in value) for a vehicle purchase is not included. Transportation also does not include expenses associated with a motor vehicle purchased or leased for the intended primary use of a child subject to the support order.
Unreimbursed Health Care Up to and Including $250 Per Child Per Year – Unreimbursed health-care expenditures (e.g., medical and dental) up to and including $250 per child per year are included in the schedules. Such expenses are considered ordinary and may include items such as non-prescription drugs, co-payments or health care services, equipment or products. The parent's cost of adding a child to health insurance policy is not included in the schedules.
Entertainment – Fees, memberships and admissions to sports, recreational, or social events, lessons or instructions, movie rentals, televisions, mobile devices, sound equipment, pets, hobbies, toys, playground equipment, photographic equipment, film processing, video games, and recreational, exercise or sports equipment.
Miscellaneous Items – Personal care products and services (e.g., hair, shaving, cosmetics), books and magazines, school supplies, cash contributions, personal insurance, and finance charges (except those for mortgage and vehicle purchases).
As you can probably tell from the above list, there is plenty of room for debate on what is included in NJ child support. However, it is also clear that most of the expenses for the children are included in the basic child support amount. We will go through what is explicitly not included in child support in another blog.
If you have any questions about NJ child support, it is important to speak to an experienced NJ family law attorney. We are here to find solutions to your NJ child support problems. Call us at 732-529-6937.