School Meetings and IEPs After Divorce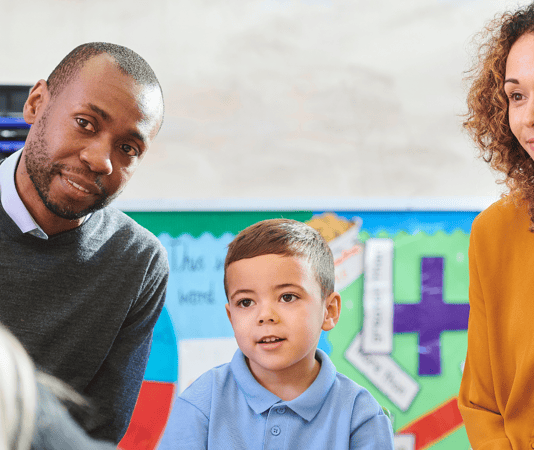 Education is an essential cornerstone for helping a child build a successful future. Keeping open lines of communication with your child's teacher and education team is important to make sure that you are helping reinforce educational missions at home. When you and your spouse or partner are still living together, coordinating the communication between the teacher and the parents is relatively simple. After divorce, however, things can get a little more complicated.
Educational decision-making is an issue that comes up often in divorces and post-divorce action. During a divorce or custody action, a court will have to make custody determination based on what is in the child's best interest. Part of that custody determination includes whether the parties will have joint legal custody.
Legal custody means the ability and right to make major life decisions for the child. These decisions include issues such as religion, healthcare, and educational decisions. In the majority of cases, the parties will be awarded joint legal custody.
This means that the parents will have to work together to make educational decisions for their child. School meetings will be a part of this joint decision making process.
You and the other parent will both have the right to attend these school meetings and participate in the educational decision-making process.
Both you and the other parent will have the ability and the right to talk about educational issues with the child's teacher and school.
This also means that you and the other parent will need to cooperate, communicate, and agree on how to proceed with the child's education. If you and the other parent cannot come to an agreement about how the education should go forward, you will have to return to court to ask the judge to make a decision.
Individual education programs in the case of special needs children may present more unique issues. When a child has special needs, it is often necessary for the parents to be more thoroughly involved in a child's education and in closer and more frequent contact with the child's teacher. Like other school meetings, if the parents have joint legal custody, they both have the right to attend IEP meetings and assist in making decisions. Although the school will only need the consent of one parent to proceed with an IEP, giving consent to a school district over the objection of the other parent can land you in trouble with the family court. You and the other parent need to agree on the IEP. If you cannot agree, you need to return to court.
Education is a crucial issue for all children. to talk about your child and what steps you need to take with regard to the child's education post-divorce.