GUARDIAN AD LITEM – WHAT IS IT AND DO I NEED ONE?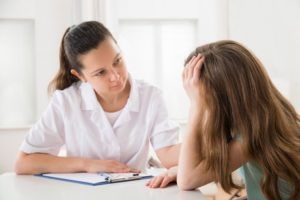 Child custody and visitation is often one of the most contentious areas
of any family law case. Parents have strong opinions as to what is best
for their children, and often they just cannot agree. In such cases, it
is possible that the court will appoint a special representative called
a guardian ad litem (GAL). Either parent may request that the court appoint
a GAL, or the court may decide on its own to do so.
The GAL has a special role, in that the GAL is a neutral individual and
does not represent either parent. Instead, the job of a GAL is to represent
the best interest of the child. To accomplish this, the GAL will investigate
the case and form an opinion. The GAL will talk to the parents, teachers,
caregivers, and others that have a high degree of contact and interaction
with the child. The GAL will visit with the child, and get to know the
child. If the child is old enough, the GAL will discuss the decision that
has to be made and ascertain the child's preference.
After this investigation, it is the GAL's job to form an opinion
as to what type of custody or visitation schedule is best for the child.
The GAL will create a written report on his or her findings and recommendations
and submit it to the court. The GAL may be called as a witness at trial
to testify about his or her recommendation.
It is important to understand that the GAL is not the judge. The GAL's
recommendation will not automatically be the way the judge rules. However,
because the GAL is the representative of what is best for the child, the
judge will often give a lot of weight to the GAL's recommendations.
Cases with a high degree of contention are the cases which are often the
best candidates for an appointment of a GAL. A GAL can help the court
to cut through the "he said she said" nature of some custody
cases and get a clear picture of the child and the child's needs.
In addition, a GAL will bill for his or her time, and the parties will
usually be responsible for half of this expense. It is important therefore
to weigh the need for a GAL against the possible raised expense in your
custody case.
We
in high conflict custody cases and in working with GALs. If you have a
custody case, contact us today at (732) 479-4711 to discuss your child
and whether a GAL would help your child.