Netsquire: Transforming the Divorce Process for the Better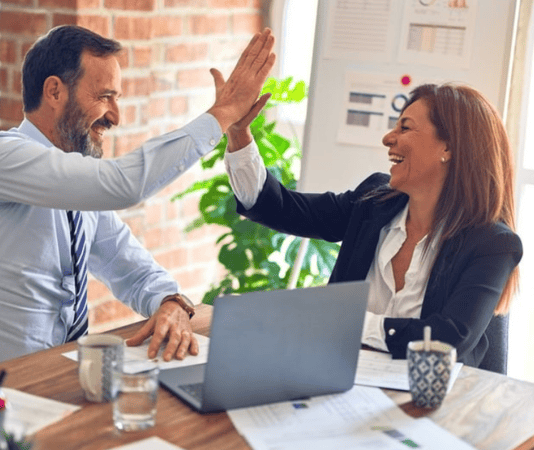 Divorce can be a challenging and costly process, but Netsquire is changing the game by offering a revolutionary online platform that simplifies and streamlines divorce proceedings. With its innovative approach, Netsquire is transforming the landscape of divorce, making it more efficient, affordable, and accessible for couples.
One of the ways Netsquire is changing the way people divorce is through its user-friendly online platform. Couples can retain Netsquire online, provide their information, answer questions, and generate personalized divorce documents, with one phone call, eliminating the need for time-consuming in-person meetings with attorneys. This makes the process more convenient and efficient.
Netsquire also offers access to a team of legal experts who review documents and provide guidance to ensure that all legal requirements are met and even conduct mediation if you need help reaching an agreement. This professional support helps couples navigate the complexities of divorce and protect their legal rights.
Traditional divorces can be expensive, but Netsquire offers a transparent and affordable flat fee structure, providing clarity on costs from the start. This eliminates financial uncertainty and makes divorce more accessible and affordable for couples.
Netsquire promotes collaboration and communication between couples, fostering an amicable and cooperative approach to divorce. Through its platform, couples can work together to complete documents, communicate, and make joint decisions about their divorce settlement. This collaborative approach reduces conflict and stress, enabling couples to maintain a positive relationship during the process.
Netsquire empowers individuals with knowledge and resources to make informed decisions. The platform offers educational resources and tools that help couples understand their legal rights and options, giving them a sense of control and confidence during the divorce process.
Netsquire is revolutionizing the divorce process by providing an efficient, affordable, and accessible solution. With its online platform, professional support, transparent pricing, collaborative approach, and commitment to privacy and security, Netsquire is transforming how divorce is approached, making it a more manageable and positive experience for couples.
Contact us today to learn more about how mediation can benefit you in your divorce or separation. Our experienced team is ready to provide personalized information and support to help you achieve a fair and amicable resolution. Schedule a free consultation to get started!