Modifying an Out-of-State Custody Order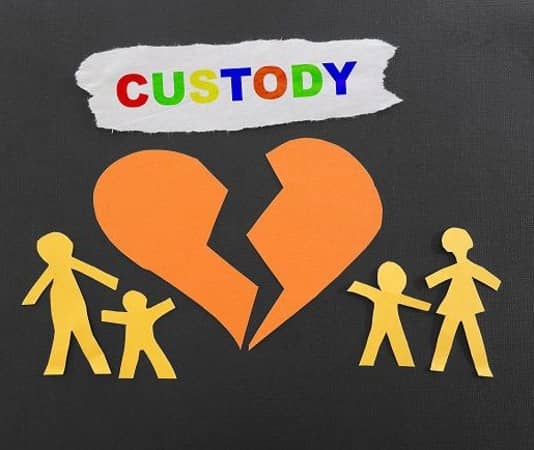 When most people think about what is essential at the beginning of a divorce, custody, or other family law action, they think about property disputes or some type of marital wrong-doing. For lawyers, however, the first thing to be established is jurisdiction. Jurisdiction means that the court where you file actually has the ability to make a decision about the dispute. There are two types of jurisdiction: personal and subject matter. Personal jurisdiction means the court has power over the parties involved and subject matter jurisdiction means the court has power over the actual subject matter of the dispute. In a case styled Nolan v. Gaeckler, a New Jersey Court was faced with a dispute about subject matter jurisdiction over a child support modification case.
In that case, the parties were divorced in Georgia in 2004. The Georgia court entered a custody and child support order concerning the parties' two children. The husband was ordered to pay $3,500 per month in child support, pursuant to the child support laws of Georgia. In August 2013, a new order took effect lowering the husband's child support obligation to $1,831 per month, as one of the children would be emancipated at that time when she graduated from high school and had turned eighteen. That order was entered in Georgia. In 2014, the wife filed a motion in New Jersey, where she resided with the children. In that motion, she claimed that the husband had been untruthful about his income during the divorce in 2004, meaning he had been underpaying his support obligation for ten years. She sought to have New Jersey to compel the husband to pay over $100,000 in back support. Her motion failed to acknowledge the fact the order was modified by a Georgia court in 2013. The husband asked the court to dismiss the wife's motion, stating New Jersey did not have jurisdiction pursuant to the Uniform Interstate Family Support Act ("UIFSA"). This law provides that as long as one of the parties still resides in the state that entered the original support order, that is the state which retains original, exclusive jurisdiction to modify the support order. The court also pointed out that N.J.S.A. 2A:4-30.72(d) requires that New Jersey respect Georgia's sole jurisdiction to modify the prior support order. Accordingly, the court agreed with the husband that New Jersey lacked jurisdiction to modify the support order and dismissed the wife's petition.
Understanding issues involving interstate enforcement or modification of orders requires an experienced team working on your side. We can help you review your case and discuss what we can do to help you and protect your future. today at (732) 529-6937 for an appointment.  Please also check out our for other FAQs about divorce topics like this one.