MISTAKES TO AVOID IN DIVORCE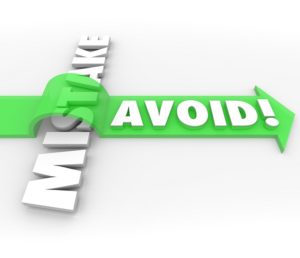 Divorce is an emotional and difficult time, even for the most uncontested of cases. Upheaval and chaos typically accompany any divorce or separation, making time even more convoluted. Because of this, it is easy to let the process get overwhelming and make mistakes. There are some common slip-ups to avoid to help you through this time.
First, get an attorney. Even if you and your spouse have agreed on most or even all of the issues in your divorce, an experienced divorce lawyer will facilitate the process immensely. An attorney understands the process and the potential issues, and can help you get the process done correctly the first time through. Without an attorney, it is common for parties to misunderstand which papers to file when, what must be included in any agreement, how to calculate child support, or myriad other problems. An attorney will be able to solve these issues for you.
Next, do not make big decisions when you are angry. It is easy to get upset and blow up at a partner. When you are fighting is not the time to make the snap decision to "take him for every penny he has" or to try to get full custody. These decisions need to be made when you are calm and thinking about the future, not thinking about how hurt you are or angry at your spouse.
Third, before agreeing to any financial divisions, you need to have a complete picture of the entire marital estate. This means you and your spouse both need to have access to bank accounts, retirement accounts, credit card statements, and the like. If you make decisions about dividing your assets and debts without having a comprehensive knowledge of all there is to be divided, you could be making a huge financial mistake. You also need access to the other party's income to determine alimony and child support which should be in the form of income tax returns and recent pay stubs.
Finally, remember that divorce does not help you to "win" or "get even." Holding on to those feelings of anger or resentment all through the divorce process will cloud your judgment and make it difficult for you to negotiate with a clear head. You need to keep your thoughts on the future and try to see past the divorce. Shift your focus from the anger and hurt to problem solving and making sure your needs are met in the years to come.
If you are considering filing a divorce, contact us today at (732) 479-4711 We are well acquainted with the common mistakes made in divorces and to avoid them.