MEDIATING A "SILVER" OR "GRAY" DIVORCE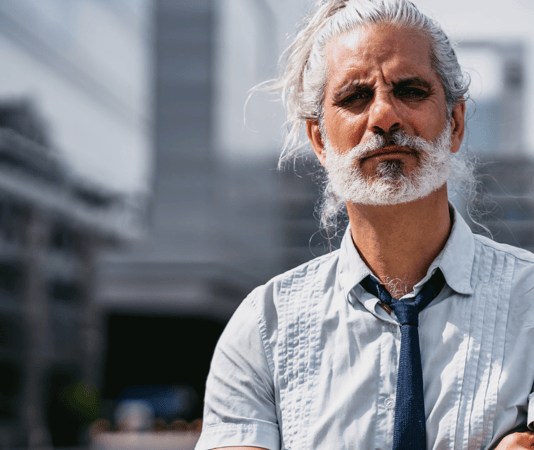 As of now, approximately 10 percent of senior citizens are divorced and it is becoming more common for older Americans to seek a divorce. At Netsquire, we offer mediation to those seeking a divorce later in life. Some of the pertinent issues may be:
Alimony
Retirement funds (particularly where one or both parties are already retired)
Savings accounts and investment assets
Eldercare/assisted living
Social Security
Health insurance
Estate planning concerns
Alimony
Since many of today's senior citizens are Baby Boomers, it's very possible that one member of the household worked and the other took care of the home. This brings the issue of alimony into mediation. Many older people who get divorced have been married for more than twenty (20) years. Under the present alimony statute, that would mean one spouse may be entitled to "open duration alimony." (This took the place of "permanent alimony"). Open durational alimony is support for a spouse for an indefinite period of time. Basically, until there is a change in circumstances warranting a modification or termination of the support obligation. This could simply be the death of one of the parties, or a significant change in the financial circumstances of one of the parties. In New Jersey, retirement may be considered a change in circumstances warranting a review of the alimony obligation. However, in a gray or silver divorce, often times the parties are already retired so these considerations need to be addressed differently.
Retirement and Investments
Usually, a couple that has been married for 20 years or more, has accumulated a large amount of retirement assets, and more importantly, may not be acquiring any more. The question then becomes, are both parties able to live separately after division of the retirement assets? Will the parties have to sell the marital home in order to retire comfortably? Should the parties look at 55 and over communities to maximize their money? Do they still have mortgages that need to be paid off? Are there sufficient retirement funds and investments to support them separately in their golden years? Can investments be sold to assist with retirement? These are questions that can and should be addressed through mediation. There is no cookie-cutter or boiler-plate settlement plan that will work for everyone.
Eldercare and Assisted Living
As individuals age, they typically start to consider (sometimes for the first time) how they will pay for nursing care or hospitalization, if needed. Under the current applicable law, once a couple is divorced, the other party cannot continue on the other spouse's health insurance as a spouse or in a family plan, except through COBRA. Even COBRA has limitations. Depending on age, it may be possible for either party to obtain Medicare. However, in today's world, it is almost a necessity for an older person to have a supplemental health insurance policy with Medicare. Payment for this policy must be considered during mediation. In addition, it may also be necessary for the parties to re-evaluate their plan for assisted living or in home care in the future. Do the parties have insurance for nursing home care?
Despite the financial realities of getting a silver divorce, couples should make the decision to part ways based on what makes sense for them as individuals. With the help of a skilled mediator at Netsquire, the parties can navigate, together, the unique financial concerns related to ending a marriage later in life. For more information on mediation on gray or silver divorces, contact Netsquire orschedule a Client Vision Meeting