Justice For All…even if you aren't married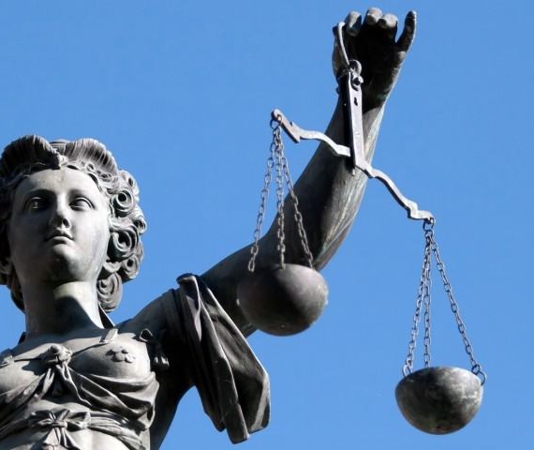 Many who are unfamiliar with the Court system are unaware of the large number of cases that are handled in New Jersey Family Courts on an ongoing basis. Divorce proceedings and disputes between litigants who are married and seeking divorced, or those already divorced are handled in the Matrimonial part if the Family Court. A large percentage of these cases fall under the "Non-Dissolution" category, as they involve cases mostly concerning custody of children and child support where the litigants are unmarried or who have chosen to have these issues addressed without filing for divorce. Many cases in this area can be quickly addressed, as they often involve only the setting of a proper amount of child support to be paid, which is calculated using the New Jersey Child Support guidelines once the litigants provide information as to their incomes. For this reason, our courts often employ the services of hearing officers, who are non-judges that conduct the initial part of the hearing to conduct the fact-finding and apply the Guidelines, issuing a proposed decision that the parties can accept or then argue before a Family Court judge. As these hearings are often conducted daily involving dozens of cases on a given day in some counties, several who have been litigants in this system have referred to it as "fast-food justice."
However, some cases in the non-dissolution category are very complex, such as complex custody disputes involving children with special needs, self-employed individuals that earn income that cannot be easily calculated from a tax return and other cases where numerous witnesses may need to testify or documentation and evidence that must be obtained through discovery or the subpoena process. Unfortunately, as in the recent case of J.G. v. J.H., complex cases can be caught up in this system and do not receive the attention that they require. In that matter, which involved the issues of child custody and parenting time, the hearing judge denied a litigant's attorney the right to participate in the proceedings, to conduct discovery, engage in cross-examination and call witnesses to testify.
In its decision, the Appellate Division outlined that all Courts are to follow the same procedures when custody is an issue, regardless of whether the parties are married, divorced or never married. First, the matter is to be sent to Custody and Parenting Time Mediation. Second, if mediation is unsuccessful, and there is conflicting information about which parent can serve the long-term, best interest of the child, a Social Investigation Report is to be conducted. Upon request, the Court can also allow the parties to conduct discovery to obtain evidence. Thereafter, the Court must conduct a thorough plenary hearing to hear the testimony of the parties and witnesses, review the evidence presented and to an afford an attorney for either party to cross-examine witnesses -all to make fact-findings and apply the statutory factors of NJ.S. 9:2-4, to fashion a custody arrangement and plan for parenting time that is commensurate with the child's best interests and welfare.
The bottom line while all cases are to be treated equally, mistakes happen and not all are correctable or may be costly to correct. While your case may be very important to you and your children, if a mistake is made in the handling of your case, you may not get the outcome you deserve. It is for this reason that a party is best served by employing the services of an experienced, family law attorney to navigate the nuances of the legal system in order to achieve the best possible outcome.