How Divorce Mediation Can Save you Money!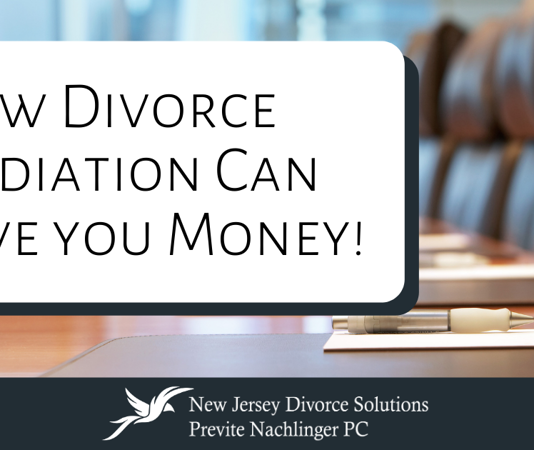 What is Divorce Mediation? In simple terms, divorce mediation is reaching a divorce agreement without involving the court and using the assistance of a neutral third party. It is a process that usually saves you, your spouse and your family thousands, if not tens of thousands, of dollars in legal fees and costs.
My name is John Nachlinger. I am a Qualified Divorce Mediator and have mediated more than 100 cases. My approach to divorce mediation is to concentrate on communication and problem solving. Mediation is not counseling, but rather it is an opportunity to have an open and honest dialogue about the issues you and your spouse need to resolve in order to get divorced. My job as your divorce mediator is not to only to give you an opinion as to how you should settle, but also guide you and your spouse to an agreement. Divorce mediation helps you and your spouse work through each issue in a step by step fashion.
The most important thing to know about divorce mediation is that it is entirely private and confidential. Like Las Vegas, what happens in divorce mediation, stays in divorce mediation. Neither me (the mediator), nor you and your spouse, or your attorneys if they are participating, can repeat anything that occurs during the mediation process. The purpose of this confidentiality is to foster open communication about each of the issues. This is an essential part of the divorce mediation process.
The length of the divorce mediation process will depend on what issues have been agreed to prior to mediation and what issues we need to be address. Additionally, the amount of time spent in mediation is based upon you and your spouse's readiness to come to an agreement. The time spent in mediation can be diminished if you and your spouse settle some issues prior to mediation so that the issues are reduced. However, if you and your spouse are not able to consider the issues in your divorce outside of mediation, it is strongly recommended that you avoid it at all costs. In my experience, divorce mediation requires between 2 and 5 sessions, on average.
According to a study published in Money magazine, the average divorce mediation cost around $3,000 and takes approximately three months. I have had mediation cases cost only $1,000 and take one mediation session. I have had others take a full year and cost more than $10,000. The number of issues, the information needed, the complexity of the issues and the emotional state of the parties are all factors in the how long divorce mediation takes and, in turn, how much it costs.
Importantly, the cost of litigating your divorce instead of resolving it through mediation can be financially devastating. The average litigated divorce in New Jersey costs approximately $10,000 to $20,000 and takes between 12 and 24 months. If your case does not settle, a Trial can cost $25,000 to $50,000 or more. No one knows your life like you do. I stress that you do not want a judge, who is a stranger to your life, to make decisions about how to resolve your divorce. By going to mediation, you and your spouse have all the power to reach an agreement that you think is fair and reasonable under the circumstances. Also, remember that divorce in the court system is public. Anybody can sit in court and hear about your life. Divorce mediation is confidential, private and conducted behind closed doors.
If you want to start the divorce mediation process, give us a call at 732-529-6937 or with one of our attorneys. If you and your spouse are headed for divorce, do not spend all your money on a litigated divorce. Let us help you reach an agreement quickly and inexpensively. To learn more about mediation, visit our .