Don't Use Christmas As An Excuse to Put Off Your Divorce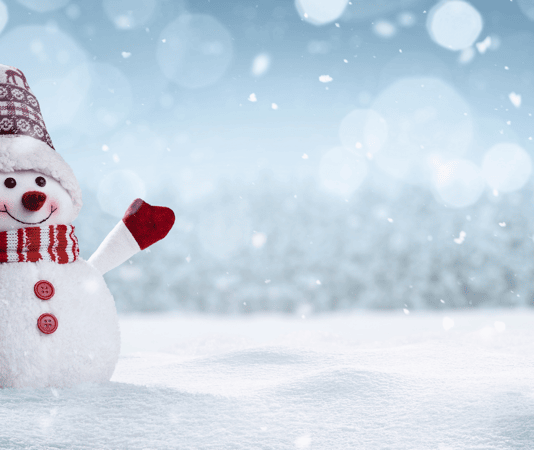 Thanksgiving through New Year's is notoriously a "slow season" for divorce. We often hear from prospective clients that they don't want to initiate a divorce proceeding during the holidays. It may seem like it makes sense. You don't want to the Grinch who ruined the holidays. I challenge that thinking though. If you can use the holidays as a good excuse, then you will likely find other good excuses after the new year. Divorce is a hard decision to make. It will be hard no matter what time of year it is. If you have really decided – a real decision – to get a divorce, you will do it no matter what time of year it is and no matter what else is going on in your life.
If you're not convinced, also consider this: You can get the divorce ball rolling during the holidays without announcing it to the family. Here's how:
Select your attorney: The first step in the divorce process for most people is consulting with an attorney to learn more about the process before you actually get started. You should make sure that whomever you ultimately retain is competent to represent you and advise you, and that you are both a good fit to work together. That means you feel comfortable with them, you feel like they are listening to you and answering all of your questions, they practice family law (and don't just dabble in it), and they are aligned with the approach that you want i.e., do you want to make every effort to be amicable or do you want a scorched-earth, heavily litigated divorce?
Gather information: You should have at least the basics regarding your financial circumstances (that means income, assets and debts) to hit the ground running. That means you should have at least the past year's tax returns with all attachments, recent pay-stubs, knowledge of all your (and your spouse's) bank accounts, retirement accounts, mortgage records, credit card accounts, loan financing, etc. Gather as much as you can. If you do not have access to all or some of these things, don't worry. There will be ways for your attorney to get them for you.
Know what you want: You don't need to have everything figured out, but you should start thinking about the basics, like do I want to stay in the house? Can I really afford that? What kind of custody arrangement do I think would be best for the kids? What are my biggest concerns and needs that I want to address during this divorce? It may seem overwhelming but getting to the heart of what you really want and need from this divorce will help you feel less overwhelmed and scared about your future. Your attorney can also help you with some of these questions. And if they don't, or they are not responsive to this kind of discussion, you have the wrong attorney.
Get a therapist: This is probably the first thing you should do, if you haven't already. Even though your attorney should have compassion and help you with planning, an attorney is not a therapist. They are not there to listen to you vent about your marriage or your spouse, nor are they there to comfort you. A good attorney may do a little bit of that, but it's not their job. And they are too expensive for you to use them as a therapist. You will need someone objective and neutral to talk to you about the divorce as it unfolds. I would emphasize "objective and neutral." Keep in mind that is not your friends. It's great to have friends to lean on, but don't use them as therapists either.
Figure out how you're paying for it: The average (relatively amicable) divorce can cost anywhere from $10,000 to $30,000. If there are complex issues or it's a high-conflict divorce, it will likely cost a lot more. Most reputable attorneys who practice family law are asking for an initial retainer of at least $5,000 to get started. Every time the retainer runs out, you must replenish it. So, you should figure out where is the initial retainer amount coming from, and how will I replenish them later? A good attorney will help you figure out where the money could come from to establish a litigation fund, but you will need to come up with the initial retainer to get started. So don't wait until you are at a consultation to do that.
If you are ready to get started, find an attorney who practices exclusively divorce and family law. The attorneys at Netsquire are experienced in mediation and litigation. We are ready to help you.