Documents to Gather Before Filing for Divorce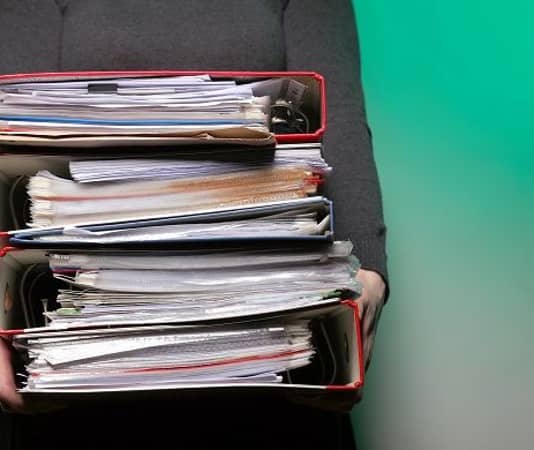 Filing for divorce is a very tough decision. Few events in a person's life will become such a watershed moment. Everything will now be defined as "before" and "after" the event. With it being such a crucial step and crucial time, it is accordingly crucial to make sure you are properly prepared before you take that big step.  Emotional and financial steps are important in this process, but there are some smaller steps you can take before making big moves, such as gathering all the correct documents before actually filing your divorce papers.
Bank statements and credit card statements are two types of important documents to get together.  Keep in mind that if your name is on the account, you should set up online access to these accounts if you have not already done so.  However, do not count on always having online access to all of the statements.  You should download or print out the statements available online so you have another copy.  If your name is not on the account, getting copies of the statements if possible is ideal, but not necessary.  Even just having the account number is helpful so that your attorney can know what to look for when digging through all of your financial documentation during the divorce.  The same goes for documentation of any investment accounts, retirement accounts, or pensions.
Bills for any debt should also be gathered.  These will be bills such as car payments, medical bills, or student loan bills.  Even if you do not believe you should be responsible for these payments, it is important to know what bills exist, as your spouse's separate debt can have an impact on a spousal support determination.
Documents pertaining to any real estate are also important.  Deeds, mortgages, liens, and insurance policies can all be important to review during your divorce process with your attorney.  Deeds and mortgages are essential to determining whether real property is marital property, subject to division in the divorce.  Documents pertaining to any family businesses and their buildings are also important.  Family businesses can be marital property, so documentation relating to their assets, debts, and accounts receivable will all be essential in determining the value of the business and what needs to be divided during the divorce.
If you have questions about the steps to take before a divorce, let us answer them. at (732) 529-6937 and we can talk about your divorce and create a strategy for your future.