CUSTODY ISSUES FOR INFANTS VERSUS TEENAGERS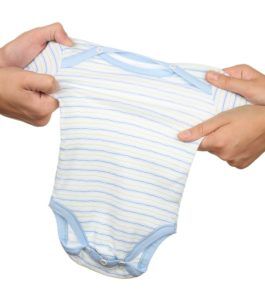 Custody is a tricky area no matter what the age of your child. The needs
of a tiny infant are vastly different than those of a teenager. When crafting
a parenting schedule, it is important to be sensitive to the particular
challenges associated with the ages of your children and their
.
Infants require specialized attention and care. New Jersey law does not
provide a preference to mothers just because of their gender. In New Jersey,
both parents have equal rights to the child. However, the visitation schedule
will be set up based on a child's best interest. For infants, this
typically provides that the parents have frequent, short visits with the
baby. This lets the baby build a bond with both parents while not suffering
from separation anxiety due to being separated from either parent for
long periods of time. Usually as the child gets older, the periods of
visitation will get longer. In general, the goal for an infant is to provide
maximum contact and stability while also providing the other parent with
as much time as possible to build a relationship with the child. For toddlers,
the same usually applies, except that the length of the visits and, therefore,
the separation from the other parent, can usually be longer.
Teenagers, on the other hand, need to be handled completely differently.
Parents need to carefully consider the school requirements of the child.
If one parent is remaining in the marital residence, it may be preferable
for the child to reside primarily with that parent in order to allow the
child to stay in the same school district. Proximity to the child's
friends and any extra-curricular activities should also be considered.
Maintaining stability for the child during the chaotic time of divorce
will help the child transition to the new "normal" of split
households. Keeping the same school and geographic situation can help
with the feeling of stability. Contrary to popular belief, there is no
magical age that a child gets to decide where he or she lives. However,
the court may interview the child and determine the child's preference
to be used as a factor in the analysis. It's not always for the
best to have a child testify, so this should be carefully weighed before
the decision is made to use child testimony. Sometimes children feel that
their parents are putting them in the middle and it can cause friction
in the parent-child relationship.
We have
with the sensitive issues associated with each stage of life for your children.
Call us today at(732) 479-4711 to talk about your family and what solutions
we an create for your case.