Businesses can get Divorced too!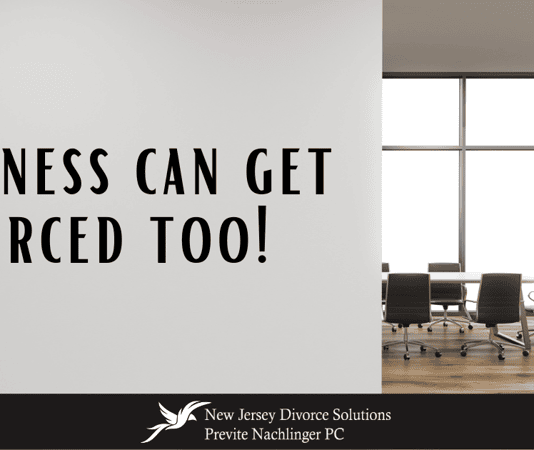 Whether it is a married couple or a business partnership that breaks up, everything comes down to the same emotions. A "Business Divorce" is like a divorce. You can take out custody and parenting time, but dividing a business has the same elements as a divorce when you get to its financial aspects. When a business partnership ends, much like a divorce, there are financial factors and things behind the scenes that, at first glance, you may not know.
A divorce has a marital home, and a big debate is, who gets to keep the house? Or how to deal with the house? A business has assets. Sometimes people have accounts or clients that one party may feel entitled to have. They have registers and lists. Who should get what accounts? Who gets that big client? Who built those relationships?
Sometimes people think that dividing a business is easy. But, it is not just deciding who gets the furniture and call it a day. There are all sorts of things that can become very complicated, depending on where the business is. Some things to take into consideration are:
If the business is still active? If it has ongoing accounts, who is going to be responsible for it?
What are their orders outstanding or their invoices outstanding? Who must pay that?
One of the major issues during a "Business Divorce" is when the company has contracts with more significant vendors that outsource their services. For example, if you go to Lowe's to buy your flooring, you will not get an employee of Lowe's that comes and installs it. They subcontract smaller companies. When these companies decide to call it quits, then there is the subject about who gets which store? The issue is what is going to happen moving forward.
The similarities to a divorce increase, especially in smaller companies, where you have been working together for lengthy periods, almost in a family-type setting. Sometimes they have actual family members working and drawing salaries. Issues like "My wife was working as the administrator and she was getting a salary of $100,000 a year…" How was that working? What is going to happen to her? There is just a lot of different variables that come into play.
When you want to split your business partnership, you must hand your attorney all the information about your business:
What the earnings were for the past few years.
All company assets and liabilities.
It would be best if you were willing to bring in a forensic accountant to do a business evaluation and see how much the business is worth.
And, of course, do not be afraid of mediation. Like a regular divorce, a "business divorce" may find mediation to be the answer to all their issues, especially in small businesses where there are only a couple of partners or even a family business. In mediation sessions, you can look at the bottom line. What are we talking about? What is at stake? Sometimes everybody is coming in ready to go guns blazing. But you most likely have the same wants and needs as your partners. It is essential to look at "The Big Problem" and split it into several smaller issues and see what we can kind of knock off and get down to find that sweet middle ground.
Like a marriage, what happens in these "business divorces" is everybody is so focused on their part of the company. For example, one person is going out and getting accounts or thinking they are putting in so much more work than the other person, and the other party is staying in, and they are on the phones keeping things in order. They are working in two different realms, and they might not necessarily appreciate what the other one is doing. Sometimes these miscommunications or under-appreciated issues can be magnified in the business world because there is no "love" element to the relationship.
So, like what we see in marriage, the biggest issue is that parties are just not communicating effectively, and they need "a little counseling." What happens is that it is financially better for all of them to stay working together to the best of their ability so that they do not lose accounts.
This blog is based upon our conversation with Julia Dasaro-Drescher, Esq. You can watch the entire interview
DISCLAIMER: This information is not intended to constitute or take the place legal advice. If you have questions about this or any other legal issue please reach out to us in the link below.
Whether you need a divorce, child custody representation, or a support obligation modified, Netsquire is here and will take immediate steps to protect you and your family's rights and interests. Contact us for a to discuss your options.