ATTORNEY'S FEES AND FAMILY LAW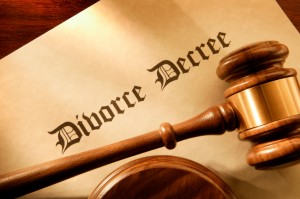 Family law disputes carry heavy financial and emotional burdens. It is
no surprise that the issue of having the other spouse pay attorney's
fees is a common question.
In a case called
, the New Jersey Supreme Court discussed how attorney's fees are
decided in divorce cases. In divorce, the court has discretion to award
attorney's fees to either spouse. The court will look at a variety
of factors including the requesting party's need and the other party's
ability to pay. A court will also look at each party's resources,
each party's equitable share of the marital estate, and the complexity
of the case. In addition, the attorney's fees must be reasonable.
The judge will look at how much the attorney is charging, the novelty
of the case, and how much time an attorney should reasonably have spent
on the case before deciding how much of the fees should be awarded. Each
party's behavior during the divorce and whether they acted in "bad
faith" is also a factor. The court will consider whether one party
filed too many unnecessary motions, or if one party's behavior was
so egregious that it required the other spouse to file motions, whether
they refused to participate in good faith in settlement negotiations,
and similar actions.
For custody cases that are outside of divorce, the rules are somewhat different.
Where one parent is disobeying a previous child custody order, New Jersey
statute provides for several different types of consequences. Among the
possibilities is the award of economic sanctions against the offending
parent. In other words, if the other parent is intentionally and willfully
denying you the parenting time that you have been awarded in a previous
order, then you may be awarded your attorney's fees. The logic behind
this is that you never would have had to spend that money in the first
place, but for the offending parent's wrongdoing. Therefore, the
offending parent should be responsible for reimbursing you for the fees.
In cases involving noncompliance with alimony or child support orders,
the law also provides a possibility for economic sanctions. Again, the
thought process is that the non-offending parent never would have had
to hire an attorney if not for the offending parent's refusal to
abide by a previous order. Therefore, the offending parent should be responsible
for bearing the burden of the economic issues of going back to court.
If you want to know more about attorney's fees and when they may
be available in family law cases, contact us today at (732) 479-4711
for an appointment.
in obtaining these awards for our clients