ARBITRATION: A BRAVE NEW WORLD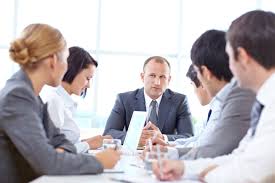 Arbitration is a form of Alternative Dispute Resolution, which can be used only by mutual agreement by the parties. The purpose of this form of alternative dispute resolution is to remove cases from the courtroom and allow the parties to have their case heard by a neutral party in an expeditious and cost effective fashion. An arbitration proceeding may proceed very similarly to that of a proceeding in the Court in that you may be entitled to formal hearing. You will likely have the opportunity to present witnesses and evidence to the arbitrator. Unlike the Court, however, an arbitrator has the ability to order remedies that may be outside the realm of what the Court could grant, and you are in control of the scheduling of your proceeding.
After the arbitrator makes an award, one or both parties may file an action with the Court to confirm, vacate, modify, or correct the award. The opportunity to appeal is also available to the parties if they are unhappy with the Court's final order. However, the family court judge's scope of review of an arbitration award is very narrow. In a recent appellate case, the court indicated that "arbitration can attain its goal of providing final, speedy, and inexpensive settlement of disputes only if judicial interference with the process is minimized; it is, after all, meant to be a substitute for, not a springboard for litigation." When negotiating your settlement agreement with an arbitration provision, keep in mind that "the scope of an arbitrator's authority depends on the terms of the contract between the parties."
The appellate division also found that "absent an agreement by the parties to an expanded standard of judicial review, courts must apply the standard of judicial review normally applicable to private arbitration, under which a court may not vacate an award even though it might be based on a mistake of law." In the recent appellate case, the parties did not express any particular standard of review and therefore, despite the appellant's argument that the arbitration award violated public policy, the Court found that the arbitrator's decision was "reasonably debatable" and therefore not subject to judicial intervention.
Arbitration can be a great alternative to standard litigation practice but be sure that any agreement that you make to arbitrate issues is clear as to how you want the proceeding to take place and be sure to specify the standard of review for an appeal process. Always consult with an attorney before you sign any agreements to ensure your rights are protected. Have any questions, give us a call at 732-529-6937. We will not tell you what you want to hear. We will tell you what you need to know.
Associate Marissa Hirsch, Esq., contributed to this blog.