A Divorce Is Not A Failure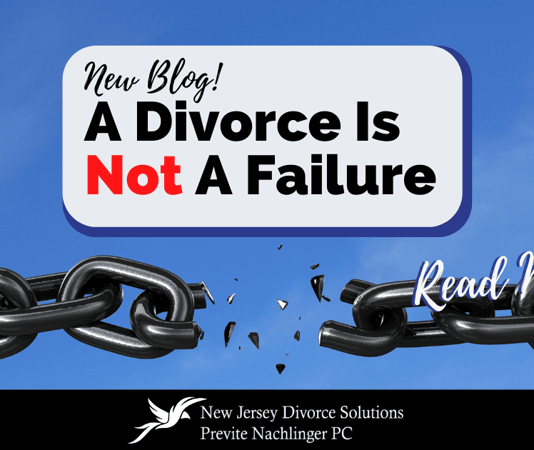 Why is it that we automatically view a marriage that ends in a divorce as a failure? In this day and age, is marriage really expected to last forever for all of us? We have been programmed to believe that "til death do us part" means that anything less than that is shameful. A divorce to most of us means something went wrong somewhere. But whether a marriage has lasted for 2 years or 20 years, why can't we just accept that sometimes the relationship has simply run its course? Before you gasp at this statement, let's really evaluate this further.
We aren't expected to keep friends forever, or even family members. People distance themselves from family members all the time. Circumstances happen. People move, they change jobs, they have lives that evolve and change. We also live in an age in which people are searching for satisfaction in all aspects of their lives: work, family, home, leisure. We want to achieve "happiness." We don't accept misery as something we have to just endure as a part of life. So why can't we allow ourselves to accept divorce as part of that journey sometimes?
When you married your spouse, you did so because you loved this person and you wanted to make a life together. But somewhere along the way, you became incompatible. The reasons for that are less important, except perhaps as a learning experience. Can you look back on the relationship and identify lessons you have learned? Every experience we have in life teaches us a lesson. You most certainly had good times with this person. You most certainly learned things from them too. And they learned things from you. Don't ever see your marriage as a waste of time. You must have faith in yourself and in the universe that you are exactly where you are meant to be in this space and time.
I see people all the time spend months, sometimes years, regretting the marriage and feeling like they wasted "the best years of their life" with someone just because it resulted in a divorce. I also see people waste an incredible amount of energy being angry about the things their spouse did, both during the marriage and during the divorce. What does this accomplish? Quite simply, it allows the marriage to take more years from you. The sooner you can accept the end of the relationship, the sooner you can move forward and look forward to all of the new experiences you have ahead of you. You will find love again. You will find happiness again.
Divorce is a painful experience for both parties, but it is also a time of great opportunity. The opportunity is before you to either spend time reminiscing about what was and trying to identify that moment when it all went wrong, or for you to accept this as a part of your unique path in life and find the new life that is waiting for you. A marriage is not a failure just because it ended in divorce. You are better and wiser person for having been part of that experience.
Be kind to yourself.