You Decided to Get a Divorce. Now What?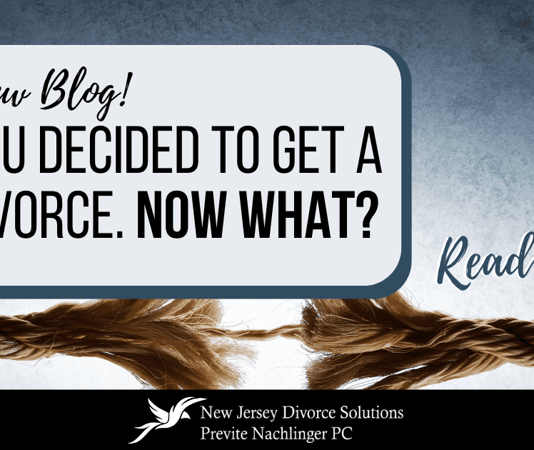 You made the difficult decision that divorce is the right thing for you. You have the hard conversation with your spouse and maybe even your children. You told your parents, your siblings and your friends. What do you do next? Most people get stuck at this point and don't know what their next move should be. Well, you have come to the right blog.
The first thing you need to do is find a divorce attorney and discover out what legal and practical issues confront you. Finding and meeting with an attorney can be scary. Most people have opinions about attorneys. Regardless, you must meet with an attorney. Do not try to find a free consultation or a cheap attorney. Remember that this is your life and your future; find an attorney who is experienced with divorce matters.
You can look for a couple of things to find the right attorney. First, look at their website and see what areas of law they practice. If they practice a bunch of things beyond divorce and family law, you are probably better served by looking elsewhere. You want someone who devotes their practice to divorce and family law. Second, talk to friends and family members who went through divorce and see if any of them were represented by a good divorce attorney. Remember though, results will vary and you will not get the same results as your friend. Finally, look for someone who is Certified as a Matrimonial Law Attorney by the New Jersey Supreme Court. While that does not necessarily mean you are getting a great attorney, it does mean you have found someone who has experience handling divorce and family law matters, had to get positive references from attorneys and judges alike, and had to pass a test on divorce and family law.
The second thing you need to do is organize your financial documents. Find tax returns, pay stubs, bank statements and retirement account statements. The more organized you are with all this information, the better you will be in the long run. There is nothing worse than being unable to find important documents that show your income, your expenses or your assets when you need them.
The third thing you need to do is find a good therapist. Take advantage of your medical insurance and get someone who has experience with divorce. Having a good outlet for all of your emotions will come in so handy. Divorce should be a business transaction, but that is easier said than done. Get a professional who you can pay a co-pay to and work through all the emotion of divorce. Paying an attorney $250-500 per hour to help you through the emotion of divorce is not a wise use of money. In addition, attorneys are not trained therapists. Yes, we are humans that can listen, but we are not trained to help people through the stress of the divorce process.
Finally, make sure that you choose a process to keep your expenses down. In the vast majority of cases, there is no reason to file a complaint for divorce at the beginning of the case. Let me say that again, in most cases you should not be filing a complaint at the very beginning of the case. There are exceptions to this rule, but they are just that…exceptions. Even with attorneys involved, you should consider mediation and other types of alternative dispute resolution before involving the court. I tell people that involving the court automatically adds 25-50% to your legal fees. I recently did a webinar where I discussed this topic and urge you to , as well as all the we have for you.
If you follow these simple steps, you will place yourself in a good position to resolve the process as quickly as possible. If you need any help navigating the process, either with initial legal advice or as a mediator to help you and your spouse resolve your case, give us a call. Just remember that we will not tell you what you want to hear. We will tell you what you need to know.