WHAT IF MY SPOUSE CHANGES THEIR MIND ABOUT OUR DIVORCE SETTLEMENT?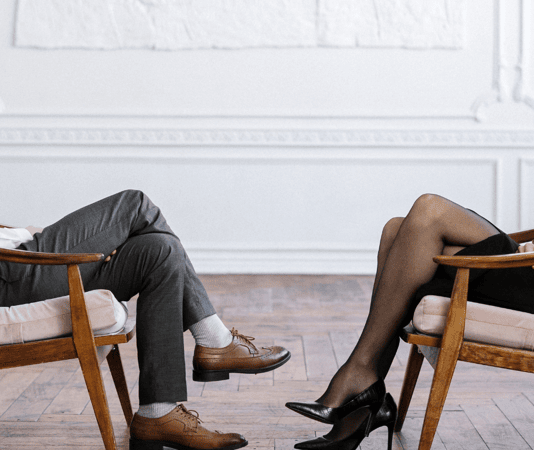 In New Jersey, if you get that far into the legal process, you will eventually be required to attend mandatory economic mediation. During this mediation, only the economic aspects of your divorce are mediated. That means no custody or parenting related issues will be addressed. The normal course of economic mediation is to come to a verbal agreement on all issues relating to alimony, child support, property distribution, etc. Thereafter, one of the attorneys involved drafts a Marital Settlement Agreement for both parties to sign. The problem that arises all too often is that after economic mediation is complete, one of parties has buyer's remorse and refuses to sign the agreement. The question is, can I enforce the oral agreement? The short answer is – NO.
There is a case often cited for the proposition that a settlement agreement must be in writing and signed by the parties to be enforceable. That case is Willingboro Mall LTD. V. 240 242 Franklin Avenue. There, the Court stated, "To be clear, going forward, a settlement that is reached at mediation but not reduced to a signed written agreement will not be enforceable." Therefore, it is important to get something in writing before you leave mediation if you have any suspicion your spouse will go back on his word. Or if you simply want to ensure that what is agreed to at mediation is final and will be binding on both parties once you leave.
The best way to preserve an oral agreement is to ask the mediator to draft a short and simple document, which attorneys often refer to a "Terms Sheet" or simply "Settlement Terms" or "Essential Terms." This document is not intended to be the final document, which addresses every nook and cranny of the overall settlement. It's intended to address the major portions of the agreement, hence the "Essential Terms." Those terms are usually alimony, child support, equitable distribution of major assets and debt and any other significant aspects of your settlement.
The "Terms Sheet" will simply set forth, and may even be no more complicated than a bullet-point list, which states the basic terms the parties have agreed to during mediation. The language is typically written in plain English (so no fancy legal jargon or legalese) so the litigants can easily understand the terms. Once that is complete, the parties and the attorneys review and sign the document. Later, if one party wants to change or renege on the agreement, the essential terms are in writing for the judge to review. Keep in mind, this may not solve every single issue (i.e. the nooks and crannies mentioned above), but it does show the Court the parties came to an agreement during mediation on the larger issues, i.e. the essential terms of said agreement and allows the parties to be divorced without having a trial.
At Netsquire, we can assist you in reaching a fair and equitable agreement. Our lawyers are both attorneys and mediators and have the skills necessary to negotiate an enforceable agreement. For more information on mediation or enforcing your agreement,