NJ FAMILY LAW APPEAL: WHEN CAN YOU START THE PROCESS?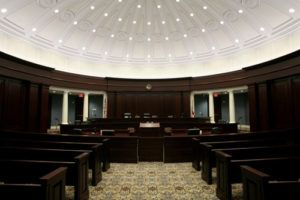 A NJ Family Law Appeal can be long and expensive. It goes without saying that most trial judge decisions should not be appealed. In NJ, many of the decisions made by a judge are entitled to great deference, such as his or her credibility determinations and findings of fact. However, this blog does not cover if you should appeal. Here, we only discuss when you can appeal.
TIME TO INITIATE A NJ FAMILY LAW APPEAL
You have received an Order from a family court judge that you do not like. You want to start a NJ Family Law Appeal that Order. End of the inquiry? Not so fast! The first thing that you need to know is that your Notice of Appeal and related documents, which basically set forth your desire to appeal and provide a brief explanation of the basis for your appeal, must generally be filed within forty-five (45) days of entry of the final family court Order (although that time is shortened to twenty-one (21) days when there is an Order terminating parental rights). We emphasize "entry" as opposed to receipt of the Order, because it is not uncommon for an Order to be dated July 1, but not received until sometime later. If you do not file within this forty-five (45) day window, you may still be able to file for an additional thirty (30) days, but you must ask the appellate division for permission, which may or may not be granted. If the other party appeals and you want to cross-appeal (meaning you also want to appeal), you have fifteen (15) days from your receipt of the other party's Notice of Appeal.
WHAT KIND OF ORDER CAN YOU APPEAL?
The next inquiry in looking at a NJ Family Law Appeal is can you actually appeal the Order. You only have the absolute right to appeal an Order that is final. What does that mean? Well, every single part of the Order must be final, meaning the judge must have decided each and every thing. If any provision in the Order is left open, such as a determination of counsel fees or the scheduling of another court date, the Order is not final and is what we call interlocutory, where you have to ask for permission to appeal. We have found that the court takes a hard line on whether an Order is final, as they essentially want to ensure they handle any issues all at once.
By way of example on what is considered a final Order for a NJ Family Law Appeal, we recently became involved in a case where the other party had initiated an appeal of a family court Order. The judge made final decisions on all provisions, except for one. There, the judge ordered the following:
"Plaintiff's request to modify parenting time is denied. The court will reschedule this matter for August 15, 2016 to address parenting time issues."
Upon first blush, it appears the court adjudicated the request to modify parenting time. However, because the judge scheduled further proceedings, even if they were not directly related to application before the court, the appellate division determined that was an interlocutory Order. In this Order, the other party only wanted to appeal financial issues. It makes no difference that this provision involved parenting time and only financial issues were being appealed. The golden rule is that every single paragraph in an Order must be final, or the entire Order is interlocutory, meaning you do not have the absolute right to appeal and your forty-five (45) day deadline for filing does not start running.
NJ Family Law Appeals can be complicated and trying. If you need experienced appellate attorneys to review your case and take you through the process, call our office and schedule a complementary phone consultation at (732) 479-4711, or . We will not tell you what you want to hear. We will tell you what you need to know.