HOLIDAYS IN DIVORCE OR CHILD CUSTODY DISPUTES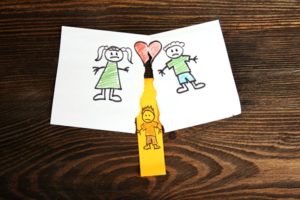 For many families, holidays are a fun time of year, full of traditions,
family gatherings, and memories. For families engaged in a custody dispute, however,
. The goal of any custody order is to protect the best interest of the
children, but with holidays, that can become quickly problematic when
families celebrate holidays separately.
The way in which to handle holidays is a frequent issue between separated
parents. Before trying to solve the problem yourself, first look to your
court-order. Court orders will make specific provision for holiday time.
Typically parents will alternate big holidays (such as 4th of July, children's
birthdays, major religious holidays, etc.). If the parents reside close
together, it is also possible the court order requires the parents to
split the holiday, with one parent getting the morning and the other the
afternoon. In either case, the court order will almost certainly provide
specific instructions on the time and manner in which the holiday time
will be divided.
If you do not have a custody order yet, then a holiday must be handled
like any other day. In other words, you and the other parent need to discuss
how it will be divided. There is no New Jersey statute providing a default
holiday schedule that parents must abide by. Without a court order, it
will be up to the parents to cooperate and create a holiday schedule.
When doing so, it is important to think about what is best for the child
and the family traditions of each separate family. If a father's
family typically has Thanksgiving dinner at lunch and the mother's
family has it in the evening, for example, it may make sense to exchange
the child in the afternoon so the child can celebrate with both families.
Another important consideration is religious holidays. If one parent's
family celebrates a particular holiday but the other does not, it makes
the most sense for the child to be able to spend the day of the holiday
with the parent who does observe it. This allows the child to share in
the tradition of his or her family, and is typically viewed favorably
by the courts. Cooperation between the parents is a factor considered
by the New Jersey courts in crafting custody orders, so it is crucial
that the parents work together for the benefit of the children, even when
discussing holiday time. Keeping track of who has the children on which
holiday is important, also, so that the next holiday there will be less
chance of a dispute on whose turn it is to spend the holiday with the child.
Every parent wants to maximize his or her quality time with the children,
so holiday time and visitation schedules are a central issue to any parent.
about your existing holiday court order or about how to craft a new one,
so call us at (732) 479-4711
to schedule a consultation