GOT A CASH BUSINESS? DON'T GET JAMMED UP DURING YOUR DIVORCE. HERE'S HOW TO AVOID IT.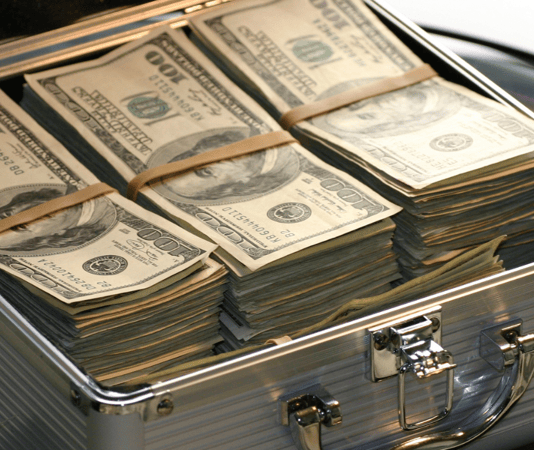 Under the New Jersey case, Sheridan v. Sheridan, 247 N.J. Super. 552 (N.J. Super. Ct. Ch. Div. 1990) a judge has an obligation to report "all evil heard and seen". Id. at 567. Okay, I know that seems a little melodramatic, but this case really says that if a court discovers that litigants have unreported income, the judge is obligated to report them to the IRS.
So, if a judge in a divorce proceeding sees evidence of tax fraud, the judge has an obligation to report the tax fraud to the Internal Revenue Service (IRS). This issue often arises for divorcing couples who have small businesses. Or other situations in which the parties have not reported income.
In cases such as these, the spouse who primarily runs the business may be under reporting his or her income or taking extra tax deductions to lower his or her income. This makes it very difficult for the couple to seek a divorce through our court system.
This is not just one spouse's problem. If you have been filing joint tax returns, it doesn't matter who got the cash. You both could potentially be in trouble.
There is a safe way out of this problem. Stay out of court! How? For many couples going through a divorce, the answer is mediation.
Everything discussed at mediation is confidential. Basically, what happens in mediation, stays in mediation. That means issues such as taxes, income, alimony and child support can all be discussed with a clear understanding of how the parties were living. The mediation process allows the couple to develop an agreement that deals with the actual numbers and benefits. In Court, that may not be possible. As soon as the judge realizes that one or both spouses may not be truthfully reporting their income, he is obligated to inform the IRS.
The mediators at Netsquire are trained to handle income tax reporting situations. They understand that it is important to examine the entire living situation of the parties to determine a fair and equitable resolution of the case. If you are interested in a client vision meeting with Netsquire please contact us.