Contents of a Divorce Petition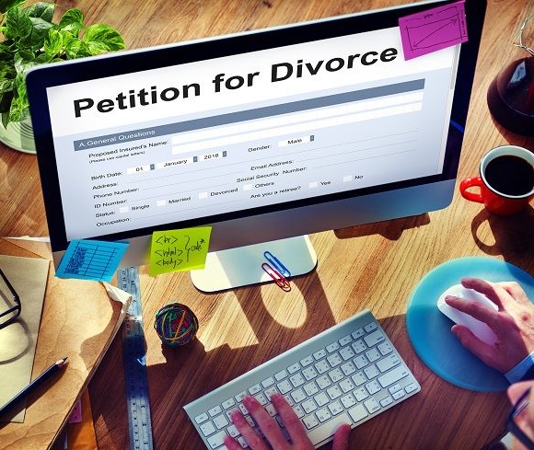 Every court case must start the same way – with one person filing papers in the proper court. Divorce is no exception. The beginning of any divorce requires the filing of a decent amount of seemingly complicated and long paperwork. Although these papers may seem difficult to comprehend, there are some standard contents that any party involved in a divorce may expect to see in a complaint for divorce.
First, a complaint must include the name and address of both you and your spouse, as well as the date you were married. Of note is that in cases involving domestic violence, if one spouse is afraid to disclose his or her address because of fear of further violence, he or she may provide a P.O. Box or substitute address. Specific programs exist to help victims of domestic violence obtain substitute mailing addresses.
Next, the complaint needs to specify the reasons that the filing spouse is seeking a divorce. This means that you may have to provide certain specific details. For example, if you are seeking a no-fault divorce on the basis of separation, you will need to include the date that you and your spouse began living separately, which in New Jersey must have been at least 18 months ago. Moreover, if you allege that your spouse has been cruel to you, you will need to list dates and details of particular incidents. In most instances, parties file based upon "irreconcilable differences." 
If you and your spouse have children, the court will also need to know about them. You will need to include their names and dates of birth. The court will also need to know if there have been prior actions involving your children, such as custody, child support, or adoption cases.
You will next need to detail what it is that you are asking the court to do. This is called the "relief" that you are seeking. For example, you will need to tell the court if you are requesting sole or joint custody, spousal support, child support, or visitation. This portion is very important, although if you change your mind during the divorce about what you are requesting, it may be possible to file documents to modify your requests.
Finally, at the conclusion of the papers, you will have to sign a statement promising that you are applying for a divorce in "good faith," and that everything contained in your divorce is true.
Staring a divorce with the paperwork done properly is essential to moving your case along. today at (732) 529-6937 to talk about properly drafting and filing your paperwork.